HISTORY OF HOLY CROSS, KIMBERLEY, BC
As far as is known, the first activity of the Lutheran Church in Kimberley began in the early 1900's. Around 1911, Dr. A.M. Rehwinkel – a pastor from Edmonton – travelled through the area as a missionary. From baptismal and marriage records that were received, a number of such trips were made by various circuit riding Lutheran Missionaries.
The beginnings of more continuous Lutheran activity did not occur until 1932, when Rev. C.F. Baase of Creston began to make more regular contact with Lutherans in Kimberley, though it seems that no services were ever held at that time. Periodic services were held in Kimberley from 1933 – 1938 by Rev. Baase, usually in the home of one of the worshippers. Rev. Baase accepted a call elsewhere in 1938, and was replaced by Rev. Henry Hennig who continued the periodic visits to Kimberley.
In November of 1941, the prayers of the small group of Lutherans were answered when Rev. Harry Huth arrived as our first resident pastor. It was also his duty to take care of the spiritual needs of Lutherans in Cranbrook.
Rev. Huth lived in Kimberley and held services in the Anglican Church proper, and later, in the Anglican Church basement. Locations for the services were difficult to find. Until the fall of 1945, some services were held in the old Band Hall on Rotary Drive when Rev. Huth accepted a call to Regina.
Because of the serious shortage of ministers at the time, when Rev. Huth left there followed a difficult period of 8 years when we were without a pastor. Thankfully, Creston ministers came to our aid with Rev. Folkman providing services from May of 1945 to July of 1949. Rev. Folkman conducted monthly services at Cranbrook in the morning, Kimberley in the afternoon, and Canal Flats in the evening. The evening services were held at the home of Chris and Katharine Berkheim with approximately 20 to 30 people attending. The Berkheims moved to Marysville in 1963 and became members of Holy Cross.
Travelling from Creston, Rev. R.H. Goetgen followed, serving from October 1949 until August 1953. Again, during that segment of an 8 year vacancy, services were held wherever a space could be attained – places such as the Old Union Hall, the basement of the Anglican Church, and the Elks Hall.
In August of 1953, our prayers were again answered when we rejoiced to receive Rev. R.G. Braem as our second resident pastor. Regular weekly services were resumed and the full church calendar of confirmation classes and worship began.
In 1952, men of the Kimberley congregation, in conjunction with Dr. Eifert of the District Office, negotiated a loan to buy the vacant old Foote Building on the site where our church now is located. During the fall of 1953, members of the congregation demolished the old store part of the building, reserving the old living quarters for an area of worship. The spring of 1954 saw the demolition of the remaining portion of the Foote Building with ground breaking for the new church building held on May 23, 1954. During construction of our church, services were again held in the Union Hall.
Sharkey Fabro of Kimberley was the architect for our new church and the largest portion of the work was done by men of the congregation. Cost of the building, excluding the lot, was $21,000.00.
It is estimated that the original loan from the Church Extension Fund of the Alberta-British Columbia District was $25,000.00. Repayment of this loan was made possible through the generous subsidy allotments from the Mission Board each year. Thus, we need to be grateful for the thousands of people in the Missouri Synod who contributed to our debt repayment through their contributions to Missions. This enabled the members of Holy Cross to also become involved in other work in the church rather than having the heavy burden of debt repayment. We thank the Lord of the Church for these blessings to Holy Cross.
In February 1956, Rev. Braem left us, having accepted a call to Cass Lake, Minnesota. our congregation waited for more than a year for our next pastor, being served faithfully in the interim by Rev. Wachlin of Creston.
In June 1957, Rev. Enders accepted our call and remained as our pastor until the spring of 1960. During his pastorate, we organized as a congregation by signing the Constitution on December 18, 1959. The name "Holy Cross" was chosen for its confessional significance, the central message of the Lutheran Church being salvation through the cross made holy by the sufferings and death of the Son of God, Jesus the Christ, as the divine substitute for men.
Again, during 1960, a year of vacancy occurred during which Rev. Wachlin from Creston served as vacancy pastor. The vacancy ended when Rev. W.C. Tietgen was installed as pastor in July, 1961. According to recommendations of the District Missionary Board, Rev. Tietgen's residence was to be in Cranbrook, since Cranbrook was a rapidly growing community. In May of 1963, Rev. Tietgen accepted a call to Glendale, California.
Our vacancy this time was short-lived, for in August 1963, Rev. E. Sprengler accepted a call to our parish and was installed on September 1963. Rev. Sprengler served us until November 1967 when he left us, having accepted a call to Spokane, Washington.
During the following vacancy, bi-weekly services were provided by Rev. R. Thompson of Eureka, Montana.
In July1968, Rev. Schelp served our congregation well until the late fall of 1974, when he accepted a call to Peace River, Alberta.
During the vacancy following Rev. Schelp's departure, we were served by Rev. Harry Haberstock of Creston as vacancy pastor who filled the void until the late spring of 1975. Then, Rev. L. Eifert accepted our call, and he served us until the late summer of 1978 when he accepted a call to Kanata, Ontario.
During the vacancy created by Pastor Eifert leaving, we again called on Rev. Haberstock to serve as our vacancy pastor.
It was a very happy occasion when in early January of 1979, Rev. R.G. Towriss answered our call. He was installed as resident pastor in January 1979.
Steps toward upgrading Holy Cross were taken that same year – 1979, and over the next few years the oil furnace was replaced by a gas furnace, the office area was improved, thermopane windows were installed and in 1984, a new ceiling was placed, fans were installed, and the altar and the pulpit were refaced.
Pastor Towriss served our congregation until August 1986 when he accepted a call to Port Coquitlam, B.C.
During the following vacancy, Pastor Haberstock from Creston, and occasionally Pastor R. Kobernick of Fernie, provided us with church services.
From March 1987 to October 1988, Pastor Vansteenburg served as our minister, and again Pastors Haberstock and Kobernick helped out during the following vacancy. Beginning in January 1989 to July 1989, Pastor W. Porat served as our Interim Pastor.
In December1989, our prayers were answered when Pastor W. Hambrock, from Ontario, answered our call. Pastor Hambrock was installed in early December of 1989.
In 1990, our church basement was tremendously renovated, and an exterior face-lift of the building was initiated. The church renovations continued in 1993, and due to a generous donation of one member family, new carpet could be installed in the Sanctuary, a welcome addition to our house of worship.
Under the pastoral leadership of Pastor Hambrock, the first vicar was assigned to our parish. Vicar Julien served our church during his one year of vicarage starting in September 1995. The second vicar who served at Holy Cross was Vicar Ken Maher, 1996/1997, followed in 1997/1998 by our third vicar, Vicar Steven Weiss. All of the vicars resided in Kimberley. The dedication of these young men, and their wives, was welcomed and greatly appreciated. They touched our lives in a very positive manner.
Further upgrades to our church building followed in 1998 with the generous member donation of a vacuum system, and early in 1999 a Hammond Organ was purchased from the Anglican Church through the donation of another generous member of Holy Cross. Praising God with our voices, accompanied by this instrument is a joy!
Further renovations to the church interior and exterior followed in the same year, like the painting of our church, again made possible by a generous donation of a member.
We, at Holy Cross, thank the Lord, our God, for He has richly blessed us. These past 40 years (plus) have been a constant unfolding of His care and guidance, mercy and blessings. We place our trust in Him as we move forward into the future, into a new millennium. To God alone be the glory and honor!
Compiled and edited by Goldie
HISTORY OF MT ZION, CRANBROOK, BC
On June 16, 2012, Mt. Zion Lutheran Church celebrated its 50th Anniversary!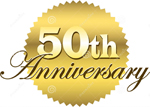 The scripture chosen for this special day was
"The Lord has done great things for us and we are filled with joy." (Psalm 126:3)
On Sunday, June 25, 1962, Rev. Tietgen, Alex Sarvari and Elmer Becker broke ground for the new Lutheran Church in Cranbrook, B.C. On May 1, 1963, the building was completed and dedicated. Members of the congregation picked the rock locally for the stone 'tower' that graces what was once the front entry of the church.
Pastors who have faithfully served Mt. Zion:
Pastor Tietgen 1961-1963
Pastor Sprengler 1963-1967
Pastor Schelp 1968-1975
Pastor Eifert 1975-1978
Pastor Towriss 1978-1986
Pastor VanSteenburg 1987-1988
Pastor Hambrock 1989-2000
Pastor Schindel 2000-2005
Pastor Coltman 2002-2015
Pastor Morton 2006-2016
Pastor Tabbert (Interim Pastor) 2017-2018
Pastor Lutz  2018-2020